Fein KBC36 MAGFORCE Compact Mag Drill with 25mm Structural Steel Set
The Fein KBC36 Magforce Drill complete with the 25mm Structural Steel Set for 10mm to 22mm holes.
The Fein KBC36 Compact Mag Drill impresses is extremely small and light variable speed mag drill with a core drilling performance characterised by high precision and quality. Tough enough for holes with diameters of up to 36 mm with an extremely small at of only 169mm high, 290mm long and only 8.5kg this is an extremely powerful small package. Also reversible allowing for tapping up to M14.
Whether drilling at height or from the side, the KBC36 is the drill for you. 10,000Nm holding force with an integrated tilt sensor and magnetic force indicator making sure that you are always in good position to drill. The ratchet lever operates from both sides making it a doddle to use in confined spaces
The KBC36 has a 1200w high performance variable speed brushless motor that allows you to use it efficiently. The KBC36 uses every bit of power when you need it, while reducing the need for ongoing maintenance by reducing the heat generated and working more efficiently.
Complete with the Fein Mag Drill 25mm Structural Steel Set comprises of the most common core drill bit diameters in an L-BOXX.
Contains HSS NOVA 25 core drill bits: Long service life and particularly resistant to shock and impact, thanks to its tough cutting edges and outstanding HSS steel with a hardness of 64 HRC, the core drill bit is perfectly designed for tough use in steel construction and installation work.With this set you can have everything you need for core drilling readily to hand.
L-BOXX system: Keep things stowed clearly, tidily and safely. Thanks to the tray for small parts, there is room for all accessories and the L-BOXXs can also be joined together and stacked with ease.
Set comprises of the following: All have 3/4″ Weldon fitting for your mag drill.
3 each HSS twist drills 10mm & 12mm, 3 each Nova HSS core drill bits 14, 16, 18, 20 & 22mm, 2 x 82mm centring pin, 1 x cutting paste & 1 L-Boxx 136.
Available in both 110v and 240v models
FREE ABH 18 SDS Cordless Rotary Hammer Drill when registered for 3 Year Warranty
Machine supplied with 3 year warranty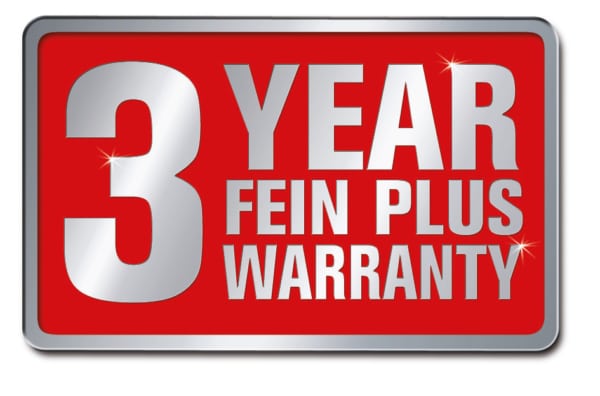 Enquiry: Fein KBC36 MAGFORCE Compact Mag Drill with 25mm Structural Steel Set
| | |
| --- | --- |
|  Cutter Capacity |  10 – 36 mm |
|  Cutter Depth |  35 mm |
|  Tapping Capacity |  M14 |
|  Power consumption |  1200 Watts |
|  Speed (Full Load) |  130 – 610 rpm |
|  Core bit holder |  Weldon |
|  Stroke |  46 mm |
|  Magnetic holding force |  Nm 10,000 |
|  Magnet Footprint |  175 x 80 mm |
|  Size: H x L |  169 mm x 290 mm |
|  Weight according to EPTA |  8.5 kg |
Features
Brushless motor delivers consistent power levels and efficient operation.
Perfect for small or awkward spaces.
10,000Nm holding force.
Cuts up to 36mm
With forward and reverse motor and electronic speed setting.
One of the most compact core drilling machines available.
Need to know more about our Fein KBC36 MAGFORCE Compact Mag Drill with 25mm Structural Steel Set?