Fein KBU35 QW Universal Magnetic Core Drill with 50mm Structural Steel Set
A complete structural steel solution comprising of the KBU35 QU variable speed mag drill and the 50mm Structural Steel Core Drill Kit
The Fein KBU35 QW Universal magnetic core drill is a small and powerful variable speed universal magnetic core drill with clockwise/anti-clockwise operation and maximum functionality for flexible working on the construction site.
Perfect power-to-weight ratio thanks to compact, weight-optimised design and FEIN 1100W high-power motor with tacho electronics for high speed stability for reliable and economical working. With clockwise/anti-clockwise operation, electronic speed setting and a 260 mm stroke range, this is a universal tool for core drilling, twist drilling, tapping, countersinking and reaming. Extremely low-wear tool design with swivel-mounted motor cable protection hose for tough use in industry and manual trades. Uses the tool free QuickIN Weldon tool fitting.
The Fein Mag Drill 50mm Structural Steel Set comprises of the most common core drill bit diameters in an L-BOXX.
Contains
HSS Nova 50 core drill bits: Long service life and particularly resistant to shock and impact, thanks to its tough cutting edges and outstanding HSS steel with a hardness of 64 HRC, the core drill bit is perfectly designed for tough use in steel construction and installation work.
HM Ultra 50 core drill bits : Thanks to its high-quality carbide cutting teeth with a hardness of 1450 HV, the core drill bit wins customers over with its outstanding cutting performance and very long service life in all metals L-BOXX system: Keep things stowed clearly, tidily and safely. Thanks to the tray for small parts, there is room for all accessories and the L-BOXXs can also be joined together and stacked with ease.
Set comprises of the following: All have 3/4″ Weldon fitting for your mag drill.
1 each Nova HSS core drill bits 12, 14, 16, 18, 20 & 22mm, 1 each Ultra HM core drill bits 12, 14, 16, 18, 20 & 22mm,  2 x 100mm centring pins, 1 x cutting paste & 1 L-Boxx 136.
Available in 110 and 240v.
FREE ABH 18 SDS Cordless Rotary Hammer Drill when registered for 3 Year Warranty
Machine supplied with 3 year warranty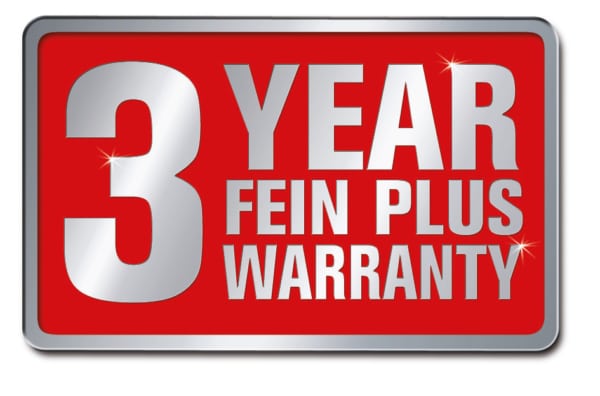 Enquiry: Fein KBU35 QW Universal Magnetic Core Drill with 50mm Structural Steel Set
| | |
| --- | --- |
|  Voltage |  110v / 240v |
| Power consumption | 1100 Watts |
| Cutter Capacity | 35 mm |
| Cutter Depth | 50 mm |
| Twist Drill Capacity | 16 mm |
| Tapping Capacity | M 14 |
| Countersinking Max | 31 mm |
| Reaming Max | 16 mm |
| Speed (Full Load) | 130 – 520 rpm |
| Core bit holder | Tool Free Weldon |
| Total Stroke Range | 260 mm |
|  Magnetic holding force | Nm 10,000 |
|  Magnet Footprint | 175 x 80 mm |
|  Weight according to EPTA | 10.7 kg |
Features
Small and lightweight.
Simple operating concept avoids mix-ups and can be clearly seen by the user.
Convenient magnetic holding force display.
High magnetic holding force.
Tilt sensor.
Additional magnetic switch in the drill jig.
Integrated coolant tank.
Feed handwheel can be moved from one side to the other.
Speed saving "memory function".
Personal safety switch.
Need to know more about our Fein KBU35 QW Universal Magnetic Core Drill with 50mm Structural Steel Set?