Husqvarna Power Cutter: User Guide Pt. 2
This is part 2 of the EC Hopkins Husqvarna power cutter user guide that is designed to demonstrate crucial elements of safety, ergonomics, and productive cutting. This guide is written with the Husqvarna K2500 Hydraulic Power Cutter in mind, but the information here coincides with the operator's manual from Husqvarna and the knowledge here is transferable to the entire range of Husqvarna's power cutters.
It's highly recommended that you get sufficient training and read the operator's manual in full before using this power cutter. We also suggest looking at part 1 of our Husqvarna Power Cutter guide which covers Husqvarna's diamond tool classifications, safety clothing, transport, blade selection, blade mount, and general maintenance.
Preparation: Before you Start Cutting
It's a good idea to be one step ahead and plan for the cut you wish to make. This will help avoid any accidents and unnecessary damage to the object you're cutting.
WARNING: Always double-check the material you're about to cut. Never cut into dangerous materials (such as asbestos) and ensure there are no electrical cables in the way.
If you are cutting something against the floor, ensure it's supported properly and held in place.
Draw guidelines on the object to help ensure a clean and straight cut.
Prepare a water source. Wet cutting is better for the operator, the machine, and the surrounding environment. If you have to dry cut, ensure you only do it for a short period at a time. A diamond cutting saw needs to cool down occasionally to keep it from overheating and being damaged.
Ensure there are at least 15 metres between you and other people. Make sure no objects or people come into contact with the power cutter to avoid injury.
Avoiding working in very poor weather conditions. If the operator is uncomfortable in the weather conditions this could cause distraction and result in an accident.
Basic Techniques for the Husqvarna Power Cutter
Proper technique is important when using a Husqvarna power cutter to ensure the operator's safety and a clean cut.
WARNING: Do not attempt to cut an item above your shoulder height. Stand on a scaffold or steady platform and cut downwards.
Gold the rear handle with your right hand and the front handle with your left. Keep a firm grip with your thumbs and fingers grasped tightly around the handle.
Ensure the blade guard is flush with the item you're working on. This will protect you from spatter and sparks.
Make sure you have a good balance and firm foothold before the Husqvarna power cutter is turned on.
Apply the cutting blade gently at full throttle, maintaining full speed until you have made the entire cut.
Safety Tips for Using a Husqvarna Power Cutter
Stay parallel to the blade instead of directly behind it. This will prevent injury should a kickback occur.
Maintain a safe distance from the blade when the engine is active.
Never force the blade against the object you're cutting. If you're having difficulty cutting into something, turn off the engine and inspect both the blade and the item.
Don't apply pressure to the side of the blade. This can be potentially dangerous and may damage the blade.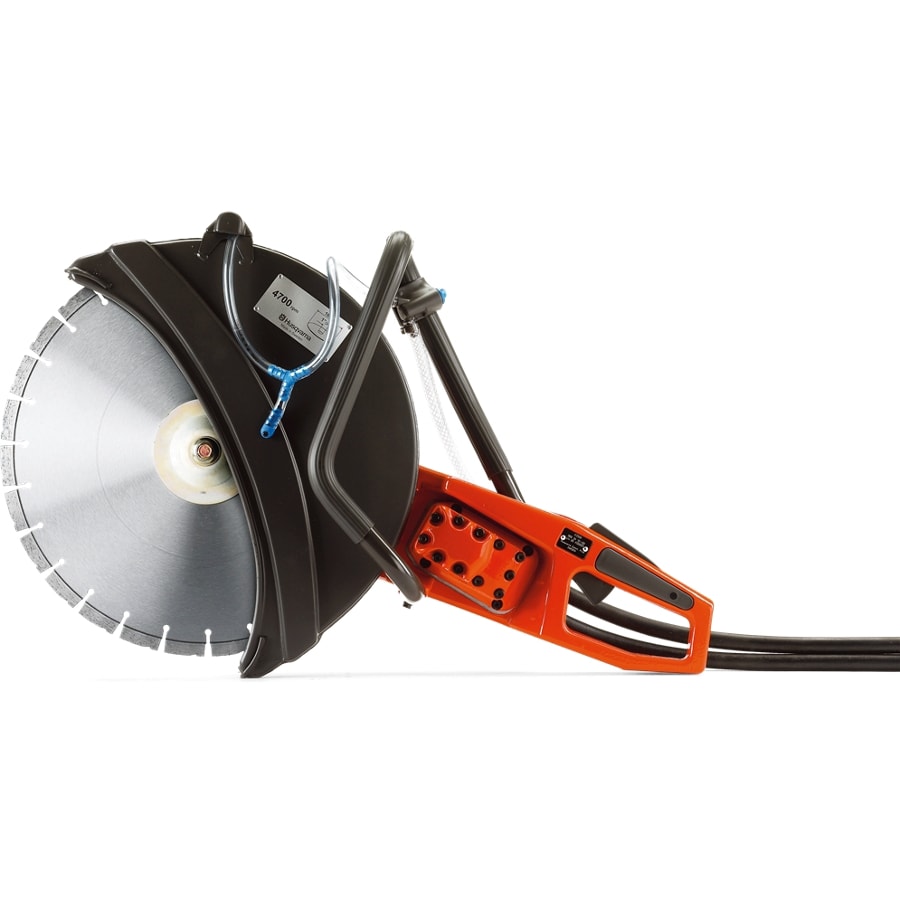 ICS 890F4 Hydraulic Diamond Chainsaw
ICS 890F4 diamond chainsaw is the largest saw in the range with the ability to cut upto 63cm deep in concrete, including reinforced concrete, natural stone and thick masonry walls.
The ICS 890F4 diamond chainsaw is the ideal choice for professional concrete cutters, specialist builders and the utility industry. The 890 saw has a quiet, smooth and service free hydraulic motor with a rugged body plus an easy to change drive sprocket, making it engineered to stand up to the toughest of jobs.
Available with different length guidebar and chains to give 25cm, 38cm, 50cm and even upto 63cm depth of cut using the superior Force4 diamond chains or the Crosslink diamond chains with one suitable for every application. Whether it is for modifying lift shafts, altering buildings or cutting concrete sewer culverts the ICS890 and the ICS diamond chains are the best solution for the construction and utility industry.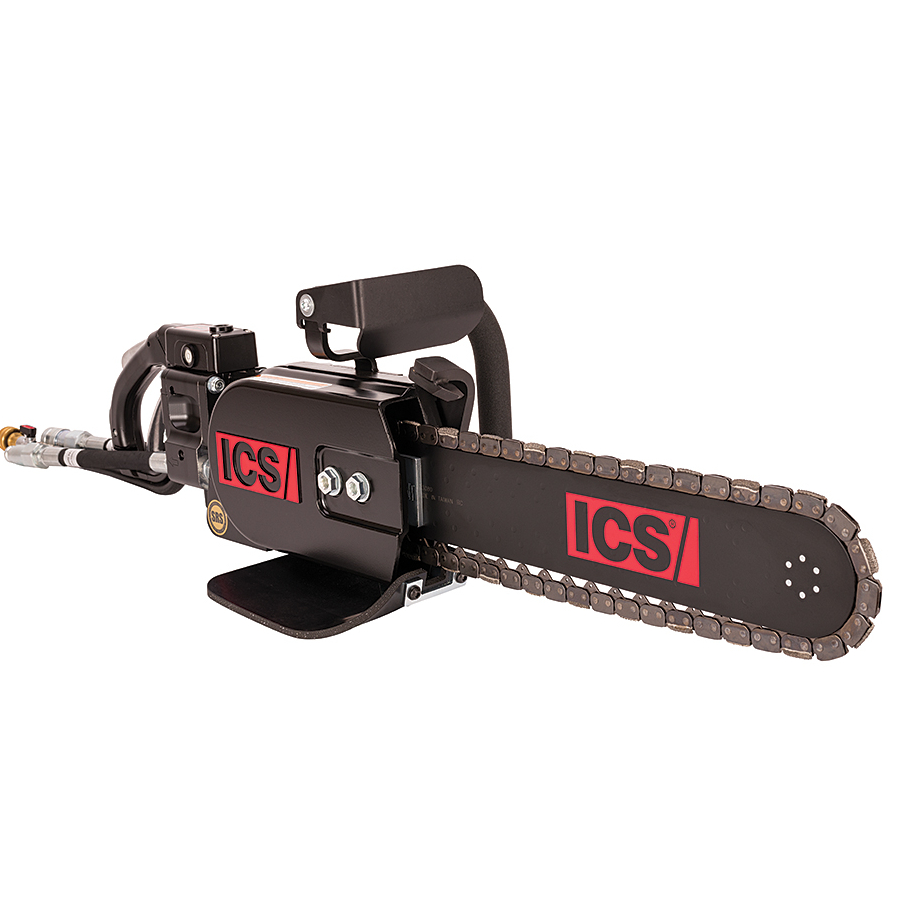 Give us a call on +44 (0)121 506 6095 or drop us an email to enquiries@echopkins-bham.co.uk
Alternatively you can request a callback below, fill out the form and we'll be in touch as soon as possible.