Free-standing Vs. Handheld Fabrication: Which Is Right For You?
Metal fabrication is an important manufacturing process that involves extensive machine use. Industries that utilize metal fabrication rely on human labour as well as automated processes to cut, bend, and assemble various structures.
Modern manufacturing has improved significantly in recent decades. Machinery is constantly advancing, and technology is having an increased impact on every industry. There are so many fabrication machines currently on the marketplace that it's difficult to know what to choose.
The most crucial consideration comes down to what and how much you're producing. While some fabrication can be automated or carried out in a routine way using freestanding fabrication tools, other work requires a more precise touch from handheld tools. The fabrication process generally involves cutting, bending and assembling. To carry out each of these tasks you'll require fabrication equipment as well as abrasive tools.
Before choosing the most suitable tools for the job, it's important that you're aware of the various options available.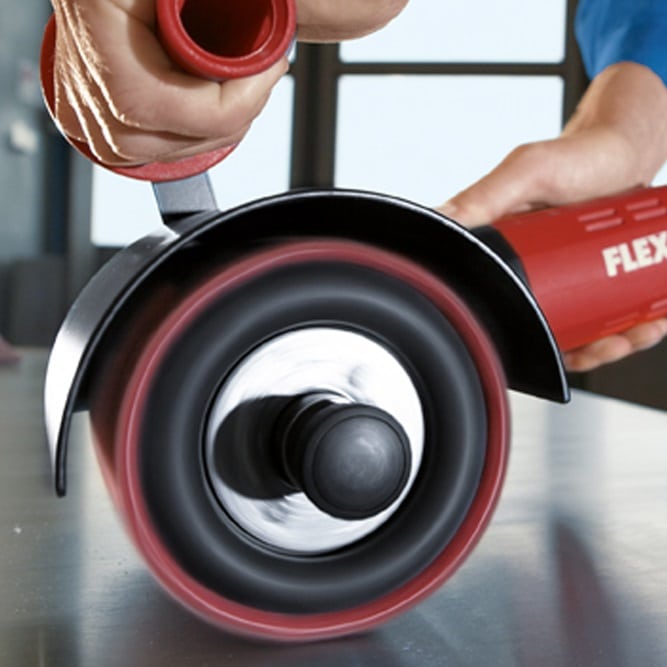 Best Tools for Metal Fabrication
There are several metal cutting saws that are effective in metal fabrication. Some are handheld while others are freestanding. Each saw is better suited to particular types of work. The best saws for metal fabrication include:
Circular saws: these can be split into chop saws, table saws, and miter saws. Circular saws can cut through metal quite effectively. However, it's crucial that the blade is bigger than the thickness of the material being cut.
Band saws: these come in vertical and horizontal varieties. Although they share similarities with circular saws, band saws are capable of cutting much thicker materials.
Angle grinders are essential to the fabrication process. They can be used in cutting, grinding, and polishing.
Angle grinders are handheld tools that come in a variety of options suited to a number of actions. The motors are generally electric or pneumatic.
Throat-less shears are key to cutting sheet metal. As an important part of the fabrication process, these are commonly used in manufacturing.
Belt grinders are freestanding fabrication tools and are extremely important for certain types of metal fabrication.
Depending on your chosen process, you may opt for one or several types of belt grinders, such as belt grinders to be used on pipes or belt grinders to be used for flat items.
Drill bits are a necessity for some metal fabrication, such as sheet metal. The most frequently used are standard-length drill bits as well as slightly shorter machine screw drills bits.
Selecting the right abrasive tools is essential for a cost-effective and high-quality fabrication job. It's important to choose the appropriate machinery to maintain the standards that you've set. It's also important to align your budget and financial goals with the type of abrasives that you choose. 
Whether you are grinding, blending, or finishing a project, it's vital that you select the right abrasive tools as well as appropriate consumables for abrasive tools. Consider the time, material removed, and product wear when testing abrasives. 
Don't slack when it comes to consumables and ensure that your cutting and grinding discs, adhesive belts, fibre discs, flap wheels, flap discs, and woven and non-woven products are all to your standard.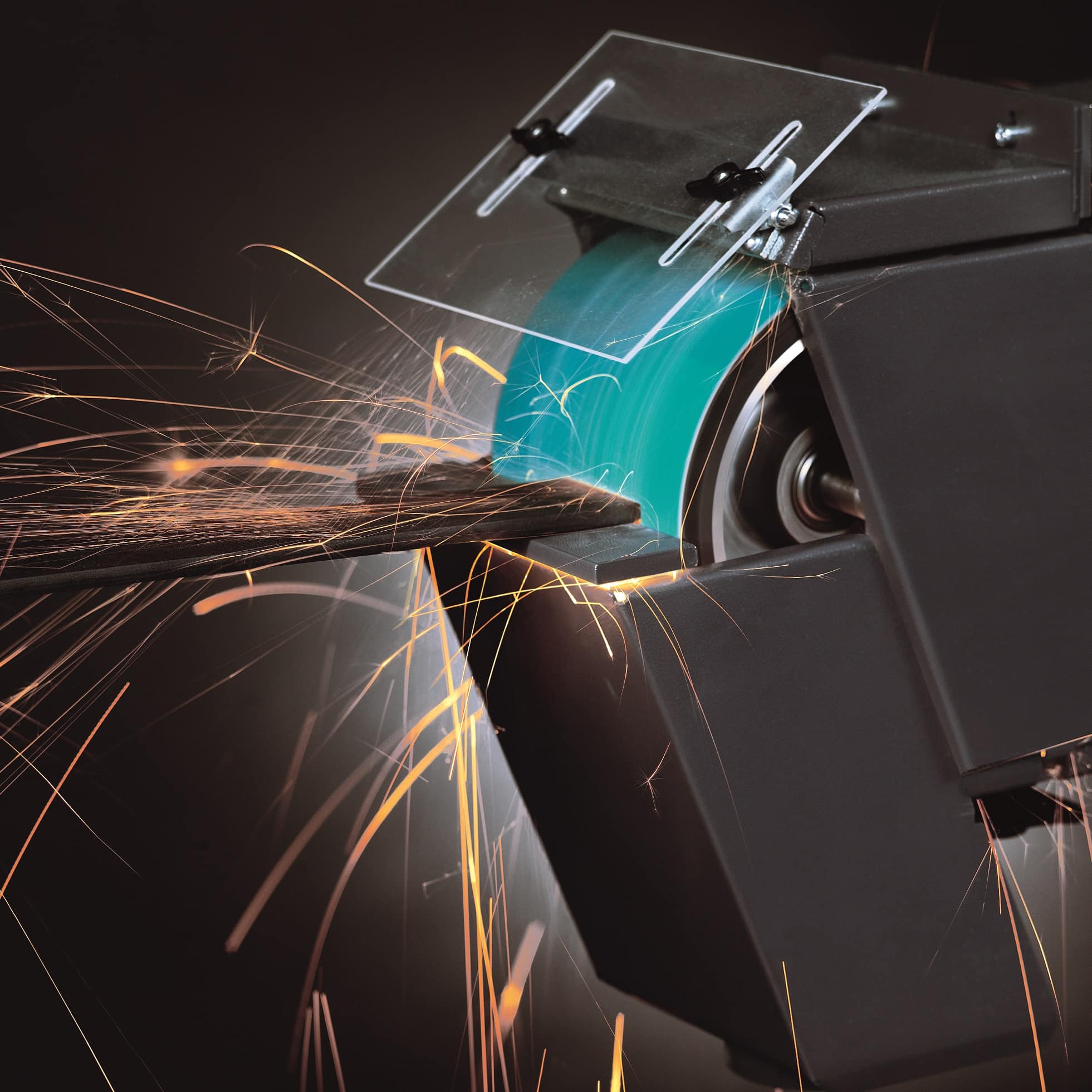 Hopkins Angled Burnishing or graining machine is an extremely popular machine for the finishing and graining of flat metal parts.
This machine is ideal for stainless steel and is supplied with a universal arbor to allow fitment of both 19mm dia bore keyed wheels and also 25mm plain bore wheels. A standard handheld grinder generates scratches in a swirling shape which is not good on grained surfaces with scratches travelling in one direction. This angled burnishing machine which is also referred to as an angled graining machine generates scratches in straight lines and can be used with a variety of accessories.
Abrasive mops, wheels and belts can be used, with the grain to remove weld seams and blemishes and the machine is excellent for blending areas back to their original finish.
Consumables are available in surface conditioning material (SCM), abrasive flap, combination & woven nylon wheels. We also supply inflatable and expanding wheels for fitting abrasive belts etc.
Give us a call on +44 (0)121 506 6095 or drop us an email to enquiries@echopkins-bham.co.uk
Alternatively you can request a callback below, fill out the form and we'll be in touch as soon as possible.