As part of routine maintenance for a marina on the south coast of England a commercial dive company was tasked with fitting sacrificial aluminium anodes to steel piles to reduce the corrosion.
The issue being that the anodes need to be in contact with bare steel but the piles were covered in paint and marine growth including algae and barnacles. They needed an underwater grinder that was powerful but light and easy to use.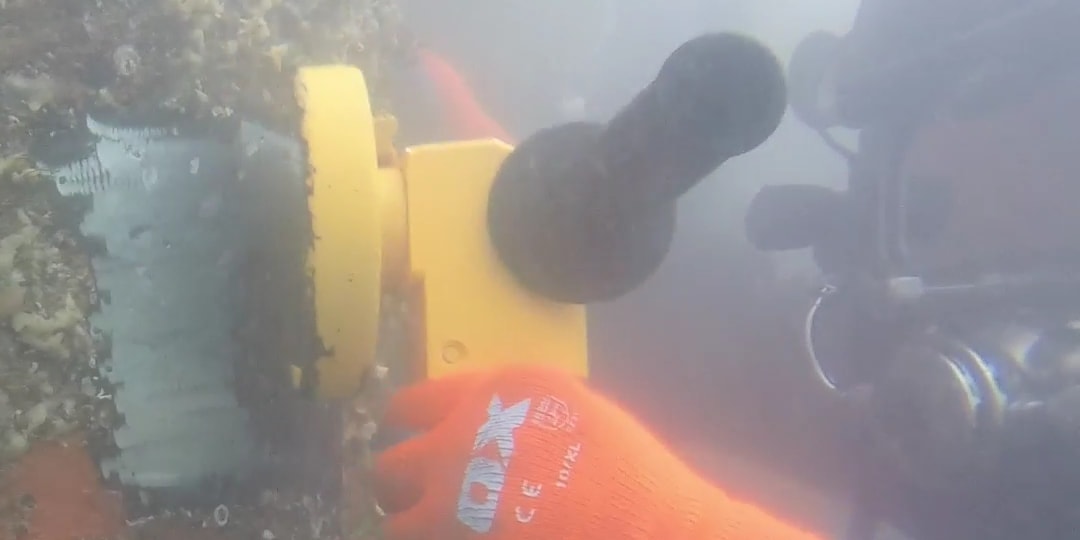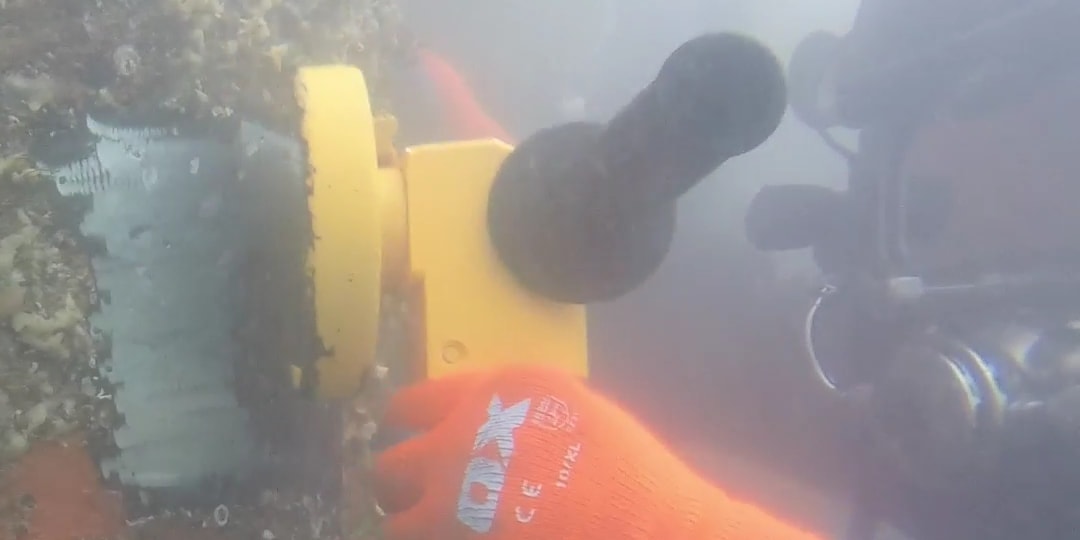 Having previously advised the commercial dive company on other jobs, EC Hopkins suggested the Hopkins GR05, 5" underwater grinder as due to its size it was more appropriate for this task than the dive companies larger GR29 grinder.
The GR29 takes a 9" or sometimes a 7" disc but the smaller 5" disc on the GR05 underwater grinder and its design, with a longer body meant it was an easy tool to control but with more than enough power to remove the marine growth and hard paint coating.
The divers using the GR05 complemented the tool for completing the task with minimum effort, removing paint, marine growth and creating an excellently prepared surface.
The GR05 is not meant to replace the GR29 but offers an alternative on small to medium jobs.
To find out more about underwater grinders please call us on +44 (0)121 506 6095 or CLICK HERE to go to the underwater grinder section.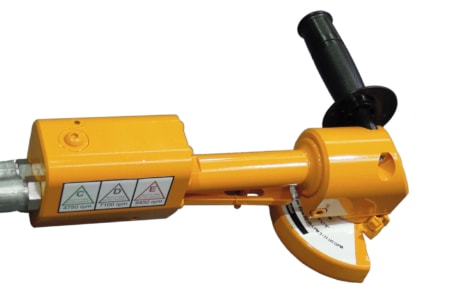 Hopkins GR05 Underwater Grinder
The Hopkins GR05 is a 125mm (5″) underwater grinder for subsea cutting, grinding and cleaning a range of materials.
It is a compact yet powerful 5" (125mm) grinder for a wide range of maintenance & inspection jobs. Designed for cutting, grinding and cleaning tasks. This professional underwater grinder is powerful yet light and features a safety trigger system which prevents accidental operation of the tool.
The power-to-weight ratio of this underwater grinder makes it easy for divers to operate but still powerful enough to bring even the toughest jobs down to size. The GR05 is perfect for smaller and medium sizes tasks.
The GR05 is not meant to replace the GR29 but offers an alternative on small to medium jobs.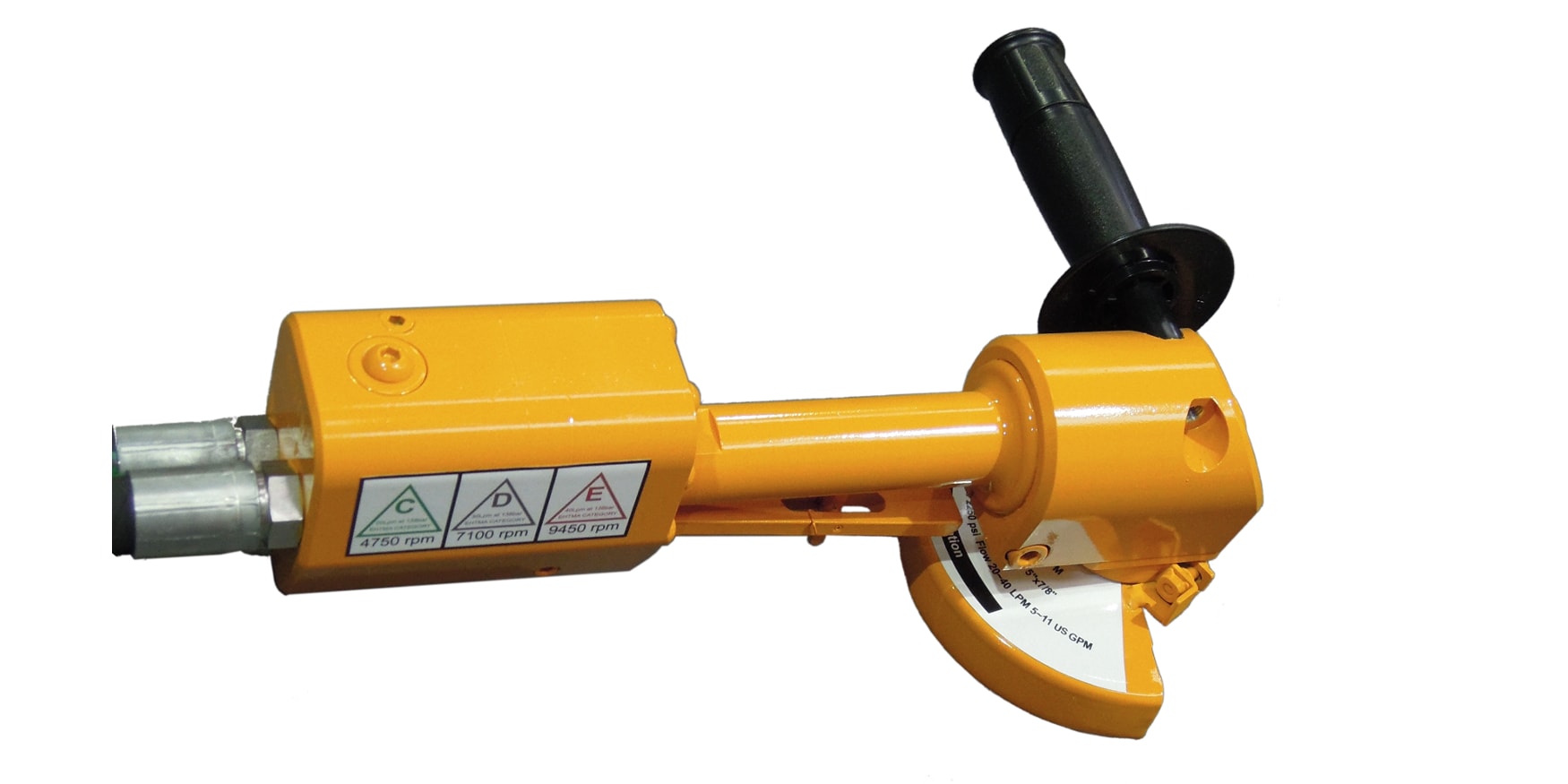 Give us a call on +44 (0)121 506 6095 or drop us an email to enquiries@echopkins-bham.co.uk
Alternatively you can request a callback below, fill out the form and we'll be in touch as soon as possible.